This month's podcast is Obon Part Two, the time when you have to send ol' grandma and grandpa back to the World of the Dead. There are various ways of doing this. I talk about two, the chill, mellow way and okuribi, the flinging-balls-of-fire-into-the-air way.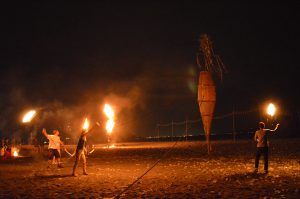 Above and below are photos of my local okuribi – sending away fires.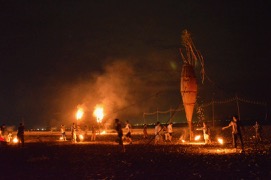 Credits
The intro/outro music of Uncanny Japan is a piece by Christiaan Virant ("Yi Gui" from Ting Shuo). The whole album is just gorgeous as it everything else by FM3.